Septarian Tower Quartz
Regular price
Sale price
$45.00 USD
Unit price
per
Sale
Sold out
Septarian stones are still being discovered and new information is coming to light all the time. Benefits of wearing Septarian include promoting creativity, decreasing stress and anxiety, and calming emotions. It is also said to be a good luck stone and can bring hope during difficult times.
Septarian stone meaning is associated with communication, cooperation, and understanding. Septarian crystal necklace can help in all three of these endeavors by opening up the lines of communication between people, help one to cooperate with others, and promote understanding on all levels.
Share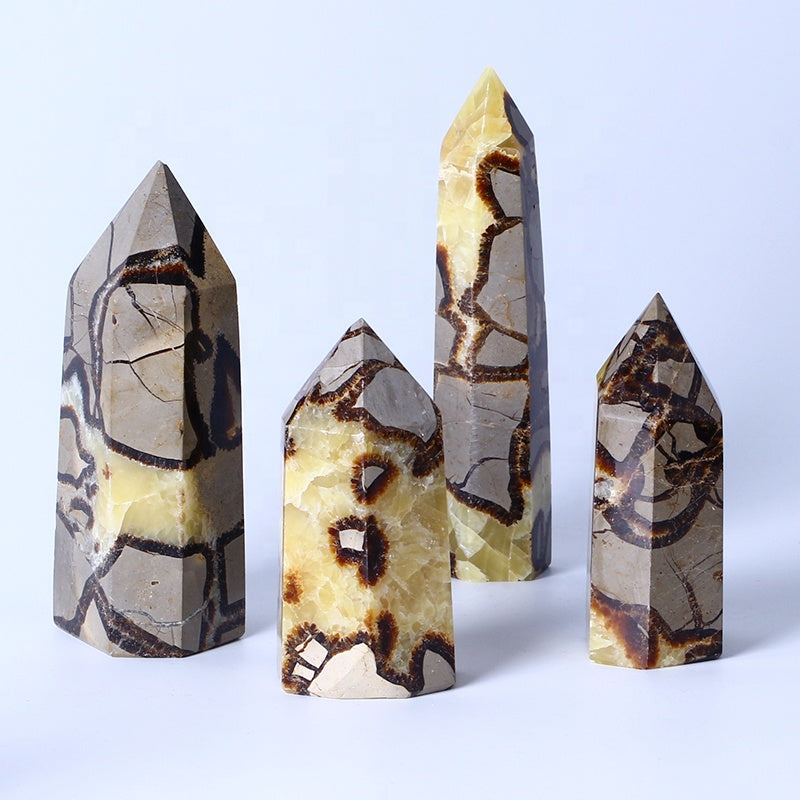 Raising Your Vibration
Our products act as a conduit for universal energy to flow through and
raise your vibration so you can heal physically and energetically to
finally achieve and attract whatever you want.
100% Organic

Our kits and products are made with eco-friendly and non-toxic
ingredients. Free from synthetics, additives and harmful chemicals.

Divinely Inspired

Our kits and products are consciously created. Inspired by the universe, crystal energy infused and made for you.

Truly Handmade

Our kits and products are handmade with integrity, intention and great care.