Hexagon Black Obsidian Pendant/ Necklace
Regular price
Sale price
$20.00 USD
Unit price
per
Sale
Sold out
Six point star black obsidian necklace repels negative energies!
Black Obsidian is a powerful stone formed with the eruption of a volcano.  During the eruption it infused itself with the earth's powerful energy which allows the stone to repel negative energy and protect the wearer from bad luck and misfortune.  This pendant will shield the wearer from anger,  violence,  and other negativity. 
Six Point star or Hexagram is also know as the Star of Creation.  In Christianity/Judaism it represents the six days of creation.  The six points also symbolizes the attributes of the Creator: Power, Wisdom, Majesty, Love, Mercy, and Justice. 
Pendant Size: 2.2" x 1.8" (55.9mm x 45.7mm)
Share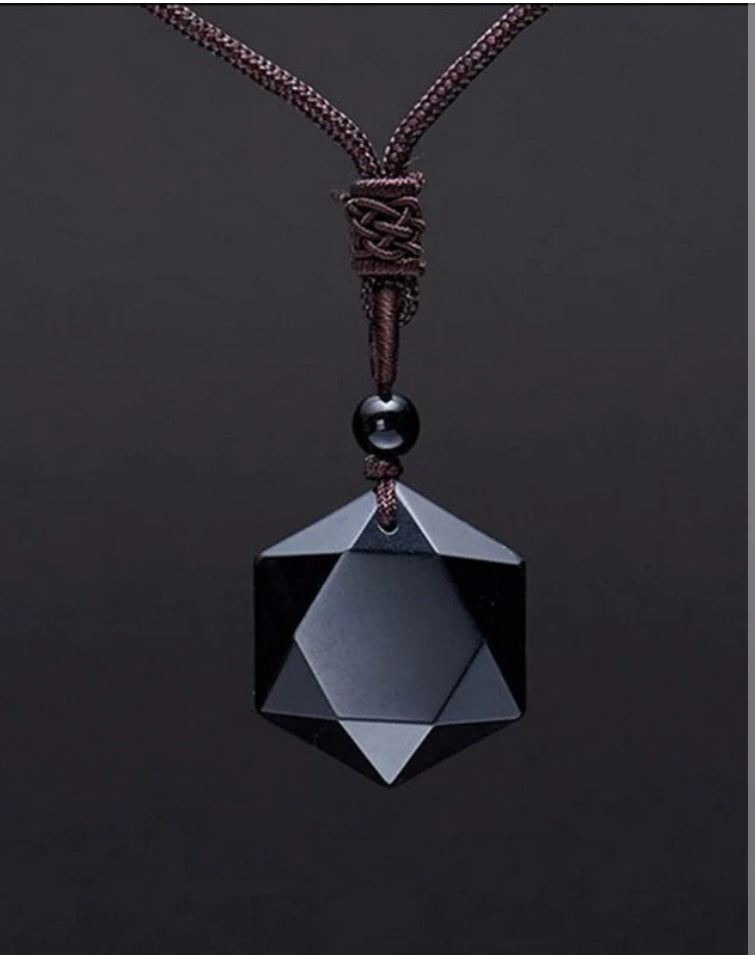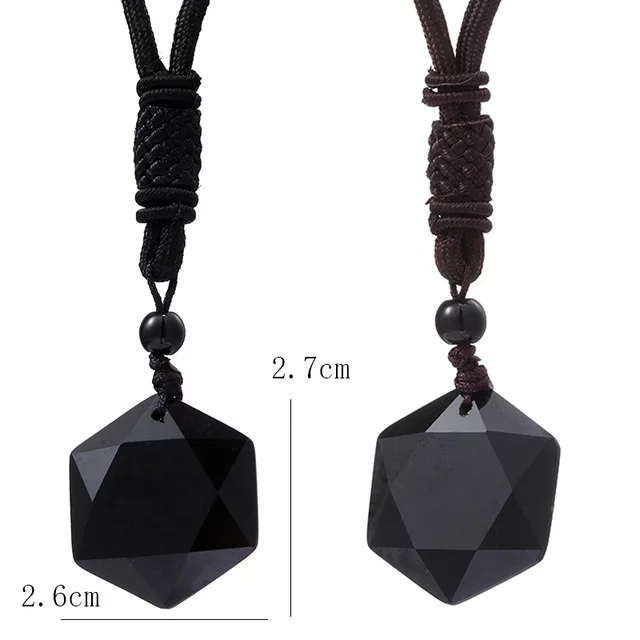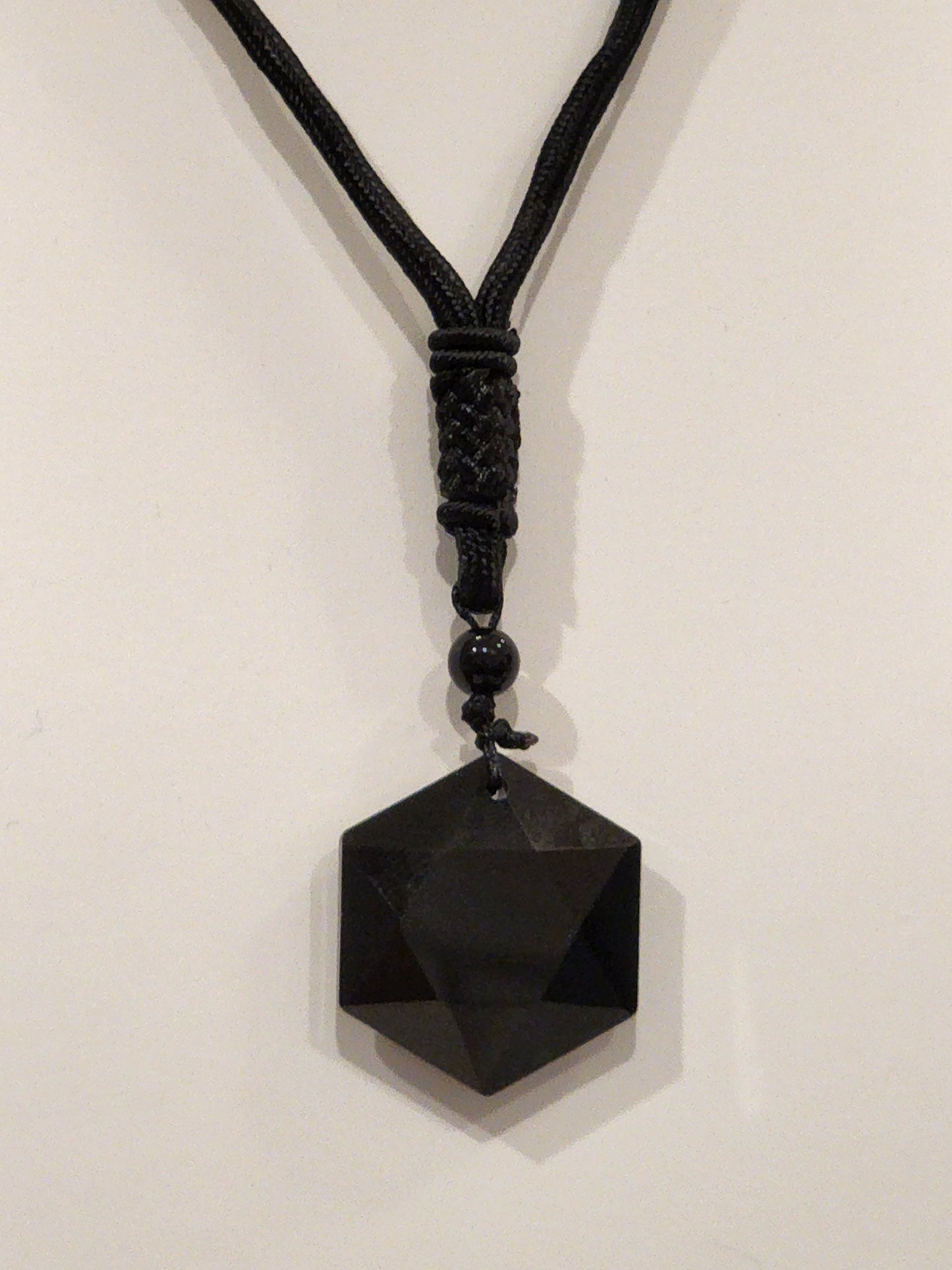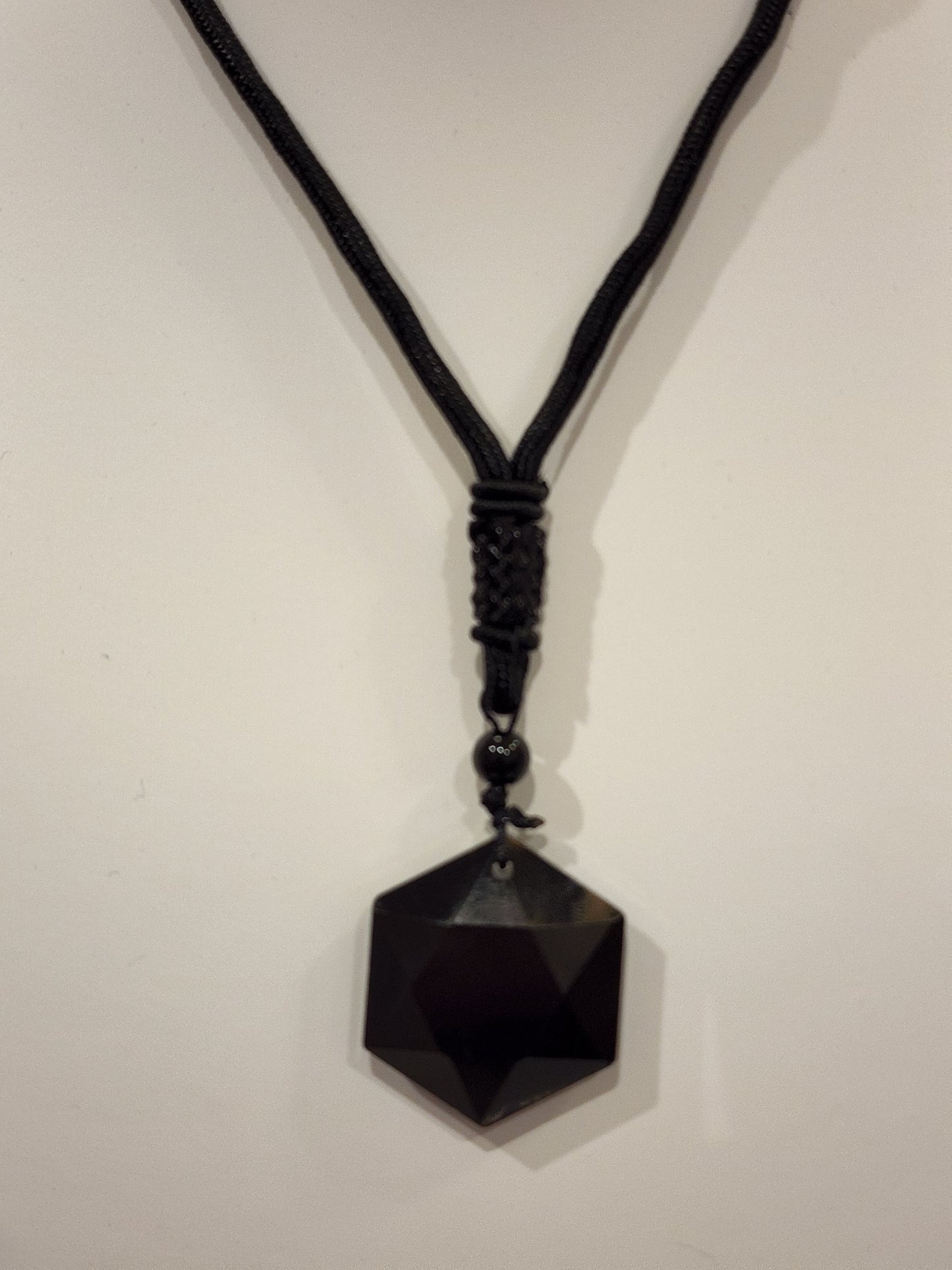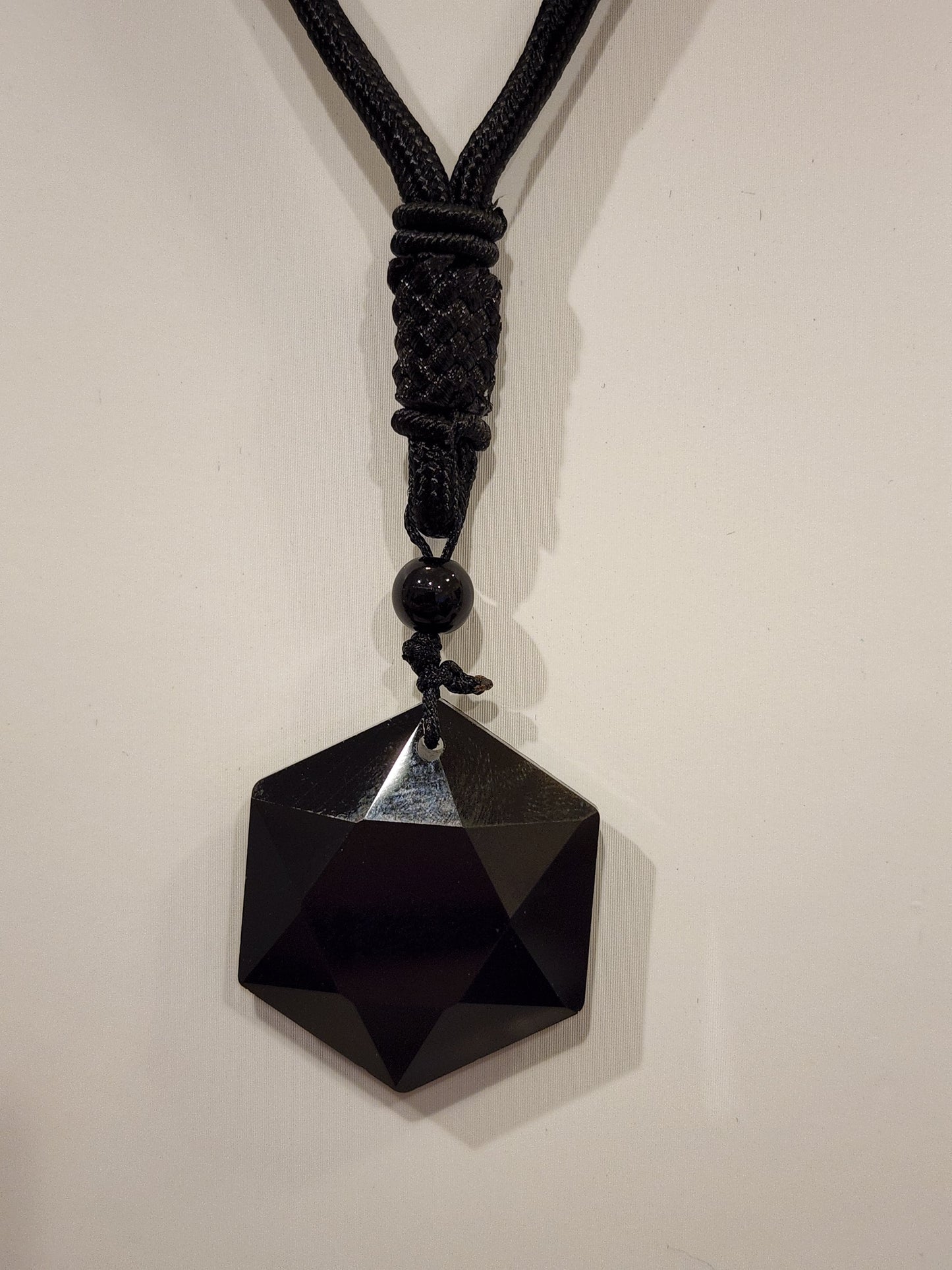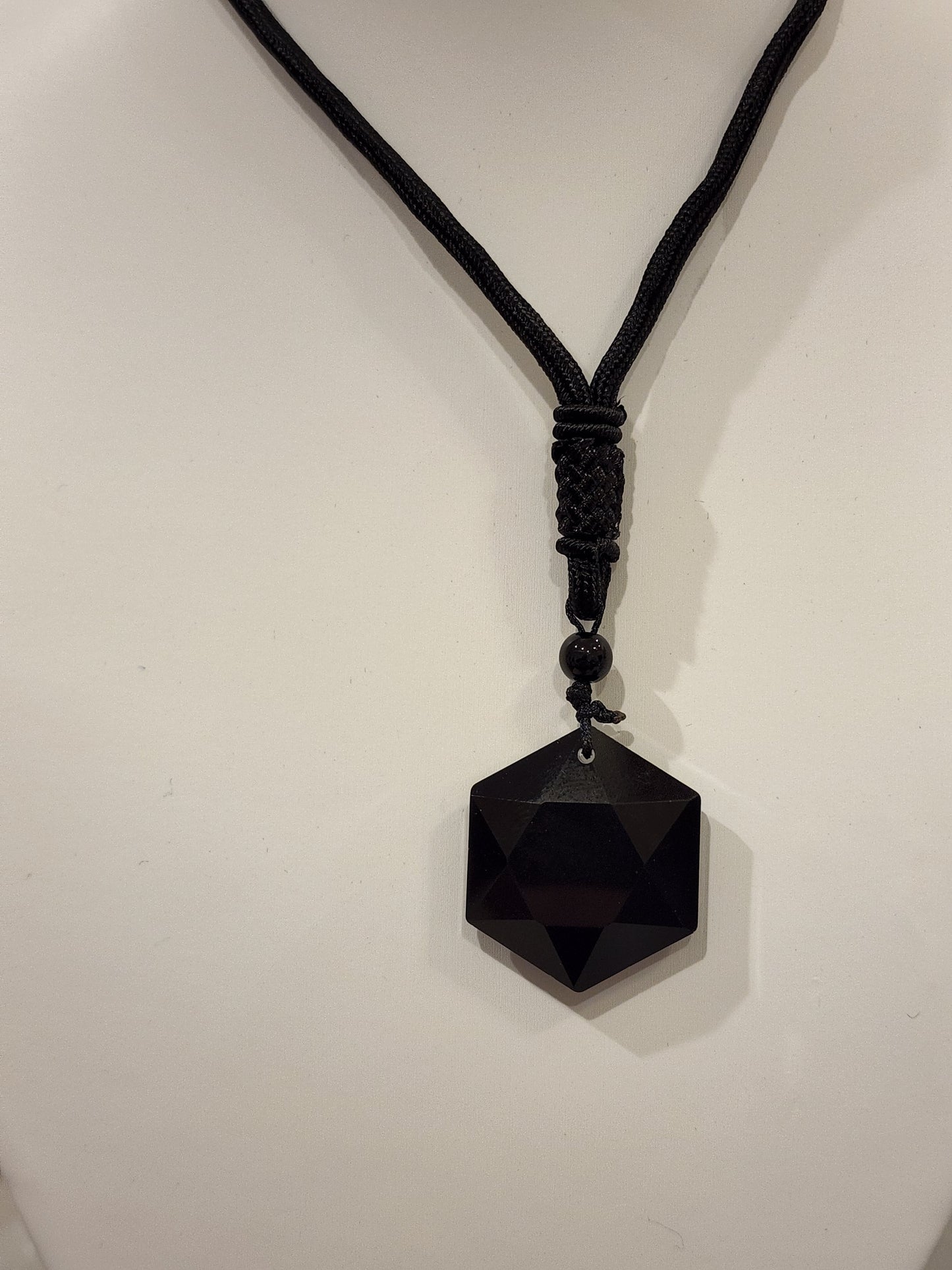 Raising Your Vibration
Our products act as a conduit for universal energy to flow through and
raise your vibration so you can heal physically and energetically to
finally achieve and attract whatever you want.
100% Organic

Our kits and products are made with eco-friendly and non-toxic
ingredients. Free from synthetics, additives and harmful chemicals.

Divinely Inspired

Our kits and products are consciously created. Inspired by the universe, crystal energy infused and made for you.

Truly Handmade

Our kits and products are handmade with integrity, intention and great care.