Crown Chakra
Regular price
Sale price
$59.00 USD
Unit price
per
Sale
Sold out
This kit contains crystal essences and energy infused stones beneficial for healing the Crown Chakra. Your self care routine and healing with crystal energy has never been easier with this simple to use kit. Wash with the soap, use the tincture and roll on, and state the daily mantra. When the soap is finished, use the crystal cage to wear the crystal as a necklace or place the stone in your pocket or under your pillow for continuous healing. Get everything you need to begin to heal and find your personal connection to source, intuition, and divine connection with the Crown Chakra Crystal Energy kit.
Note: Vodka used in Tincture as a preserving agent.
Includes: Energy infused crystals, crystal essences tincture, roll on, daily mantra, soap, crystal cage and soap saver.
Share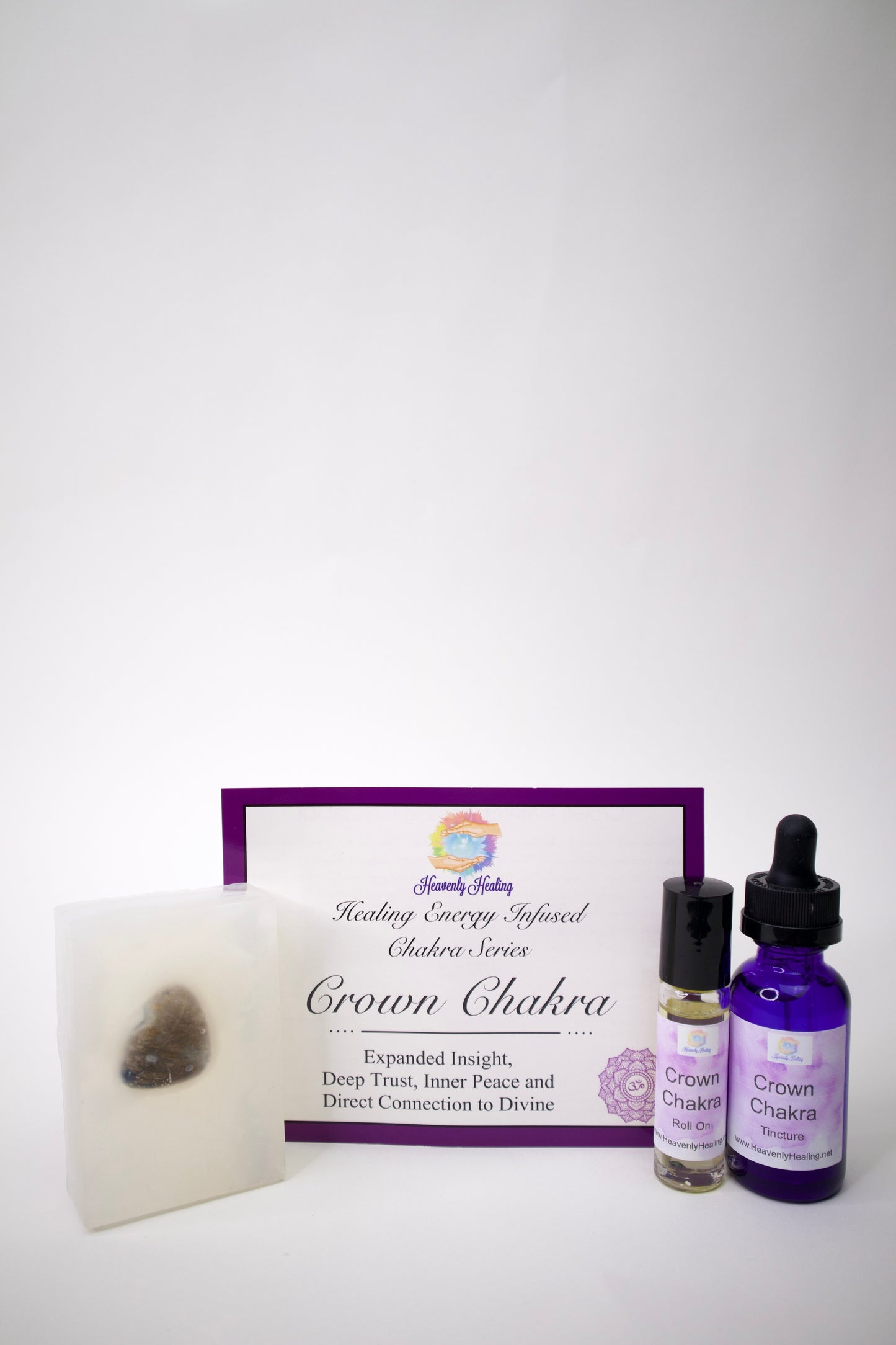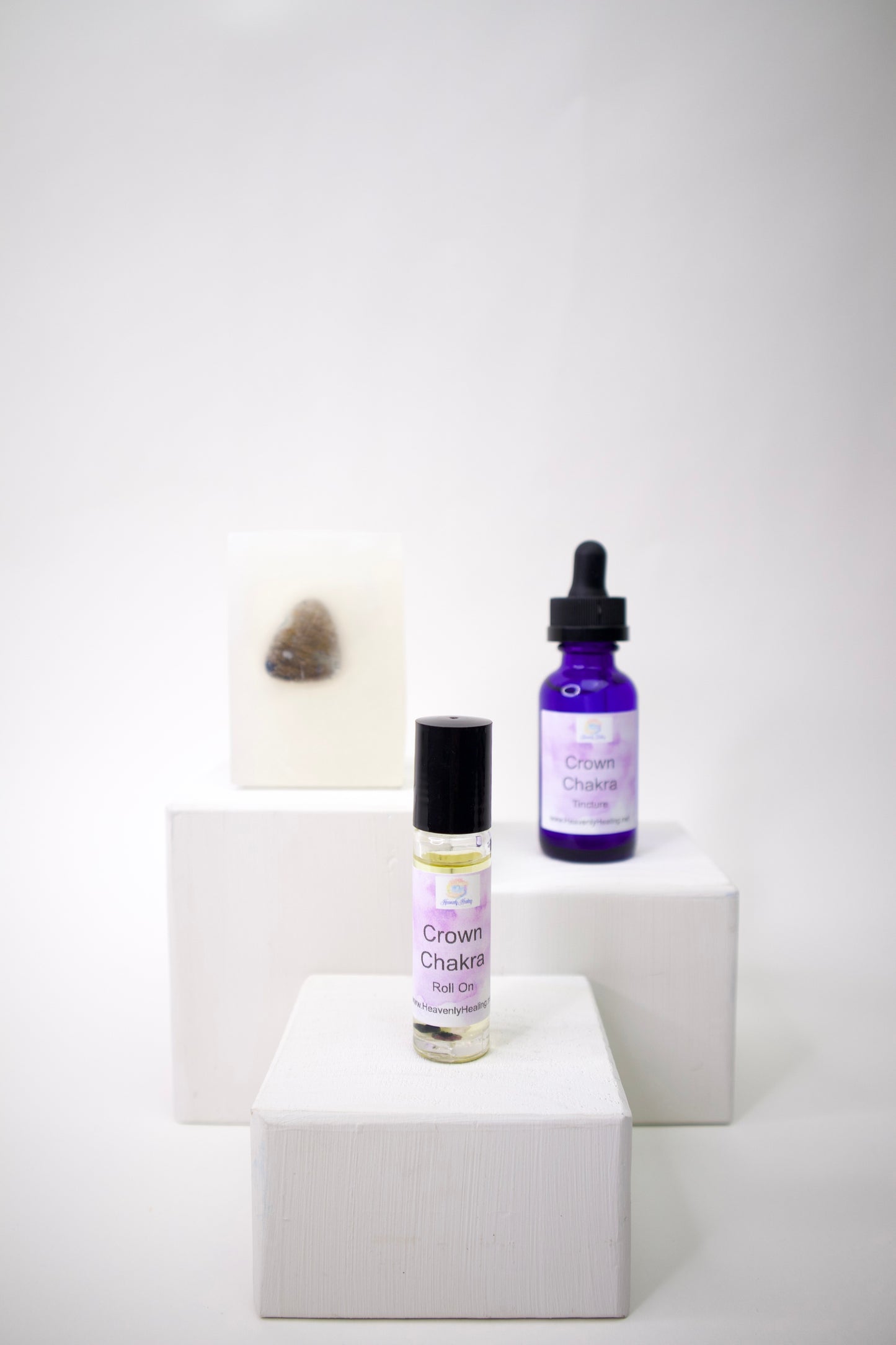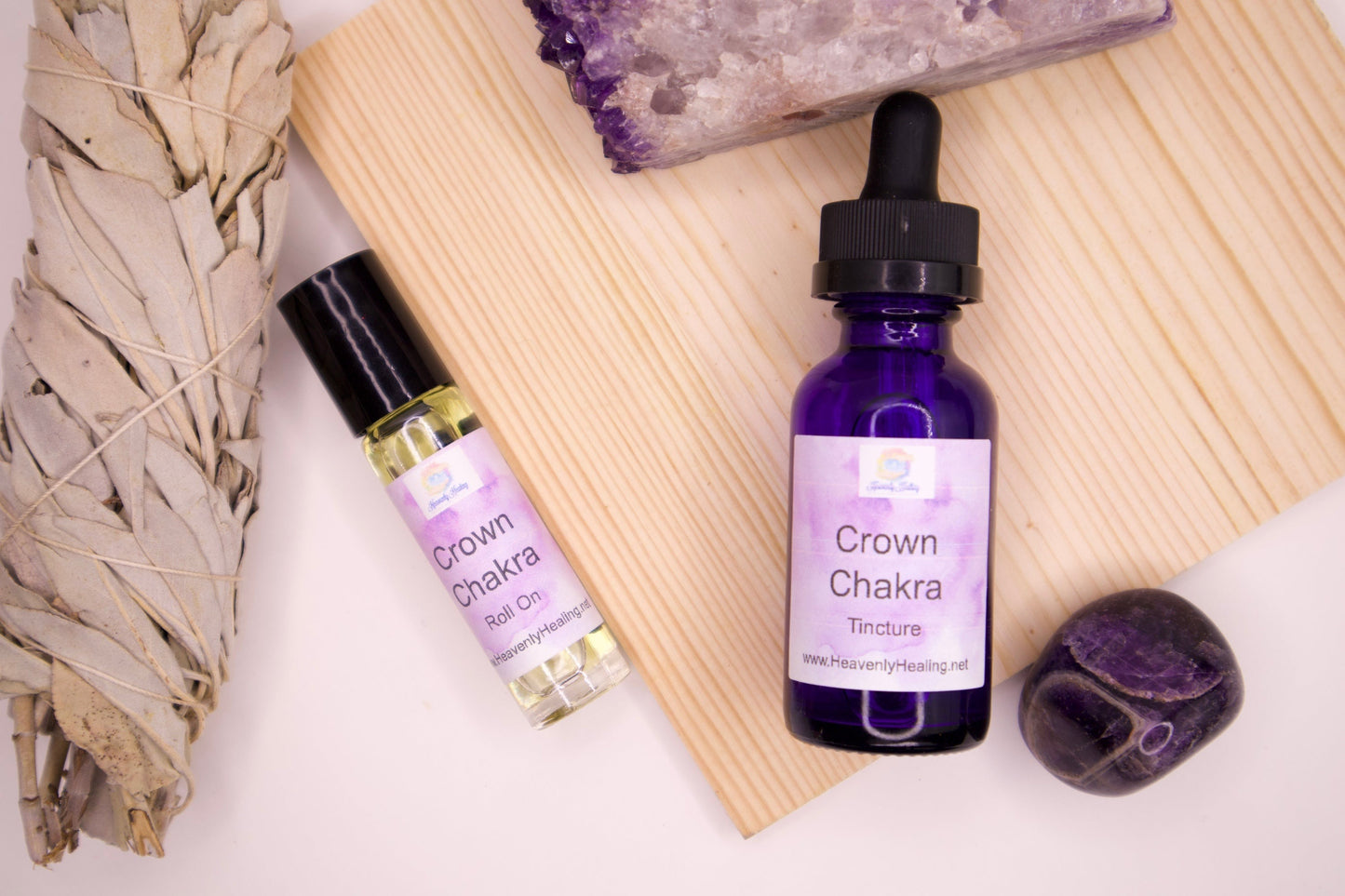 Raising Your Vibration
Our products act as a conduit for universal energy to flow through and
raise your vibration so you can heal physically and energetically to
finally achieve and attract whatever you want.
100% Organic

Our kits and products are made with eco-friendly and non-toxic
ingredients. Free from synthetics, additives and harmful chemicals.

Divinely Inspired

Our kits and products are consciously created. Inspired by the universe, crystal energy infused and made for you.

Truly Handmade

Our kits and products are handmade with integrity, intention and great care.